Campus Master Plan
Framework 3.0 is Ohio State's next iteration of the campus master plan and updates two previous Columbus campus master planning documents, published in 2010 and 2017.
Planning priority focus areas include the academic core with enhanced classrooms and teaching labs, Carmenton, the university's innovation district, and strengthening east-west connections along Woody Hayes Drive and Lane Avenue. The plan envisions expanded services and facilities for the Wexner Medical Center and health sciences and focuses on core campus areas in need of renovation or future construction that will support enhanced educational experiences and prepare the university to grow responsibly.
The plan was shaped by the Buckeye community through feedback from surveys, workshops and open houses and was approved by the Board of Trustees on August 17, 2023.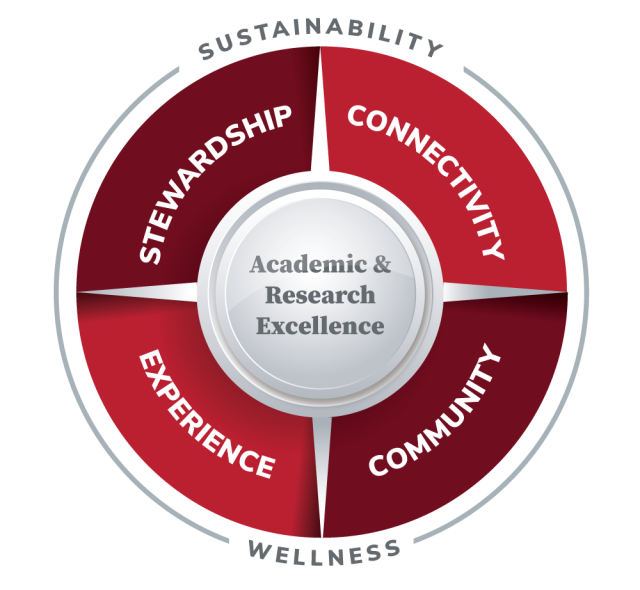 Framework 3.0 Principles
The planning principles serve as interconnected strategic goals that help guide the Framework Plan decision-making process and provide an important standard by which the plan and its implementation can be assessed. Four Framework 3.0 principles have been identified to support academic and research excellence and will guide decision making:
Community
Enhance community life through high-quality spaces and resources.
Establish interdisciplinary, mixed-use hubs on campus. ​
Support access to affordable on- and off-campus housing options.​
Invest in amenity spaces that support an equitable, inclusive campus for all.​
Create opportunities for interdisciplinary learning, research, and discourse.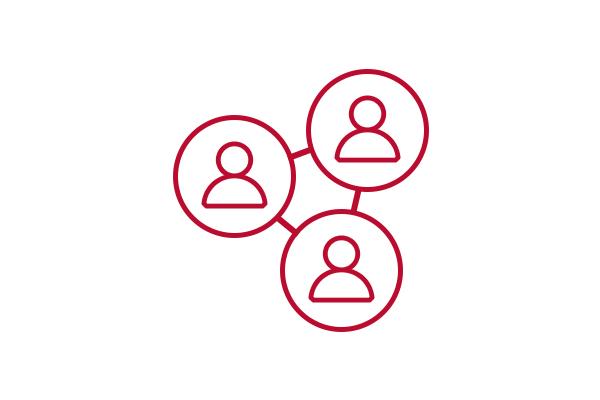 Experience
Craft a welcoming, inclusive campus that is uniquely Ohio State.
Achieve reasonable comparability of space quality across units and space types. ​
Improve mobility and legibility between all areas of campus.​
Leverage open spaces as venues for activity and wellness.​
Improve campus gateways and edges.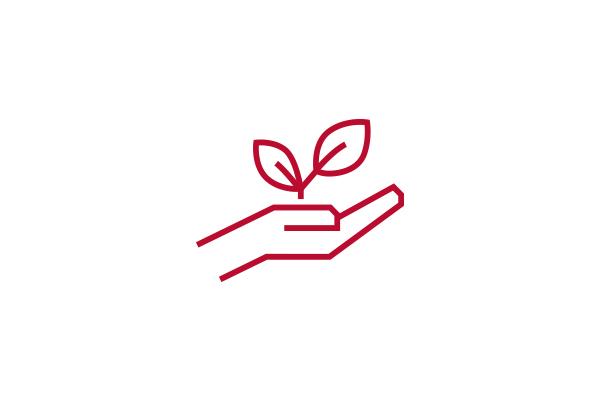 Stewardship
Promote efficient use of campus space and resources.
Optimize and renew existing spaces before increasing GSF.​
Reduce energy use, water consumption, and carbon footprint.​
Recognize the whole campus as part of the learning environment.​
Integrate modern workplace guidelines and increase utilization of academic and research space.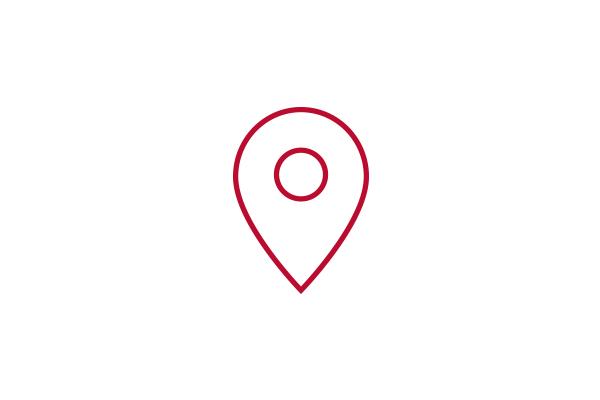 Connectivity
Make the campus feel smaller through improved mobility and collaboration.
Increase multi-modal transit options and infrastructure for cross-campus movement.​
Invest in technology and spaces for hybrid and virtual modalities.​
Enhance connections, campus character, and hierarchy of spaces through natural systems and landscapes.​
Support partnerships and community engagement opportunities on and off campus.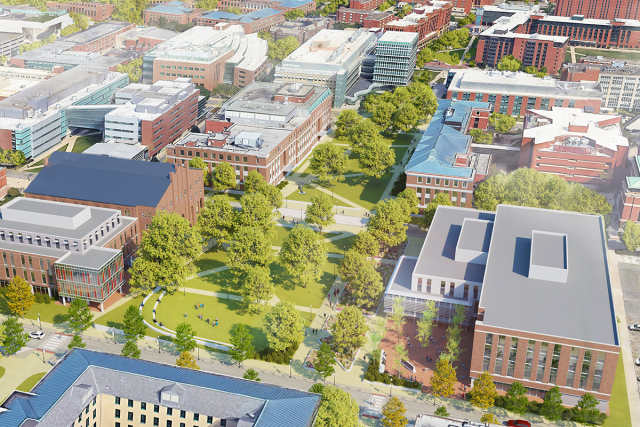 Core North
Strategies
Infill and renovate to improve programmatic adjacencies and meet space needs.

Strengthen open space and mobility connections and legibility. 

Provide an equitable experience for student success and discovery. 
Priority Projects in District

Residence Hall Renovations

Evans Lab Replacement

Classroom and Teaching Lab Building

Future Academic Building

Woody Hayes Corridor Improvement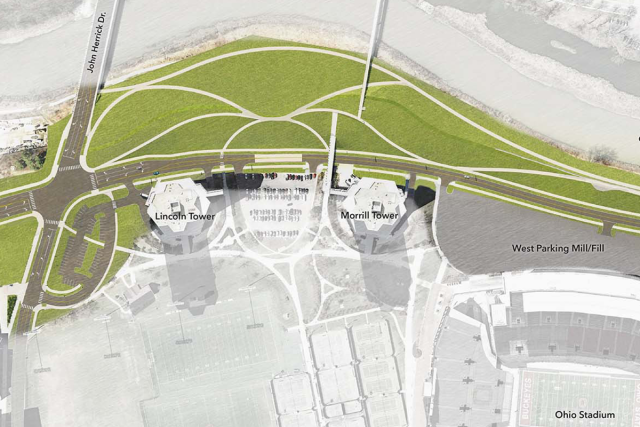 River and Midwest
Strategies
Strengthen east-west connectivity to and from the districts

Leverage university and city transit and infrastructure

Address facility condition issues through renewal and replacement

Engage the river
Priority Projects in District

OSU Transit Hub

Bus Rapid Transit Stops

CFAES Interdepartmental Building

Woody Hayes Corridor Improvement

Riverfront Activation

Overpass Improvements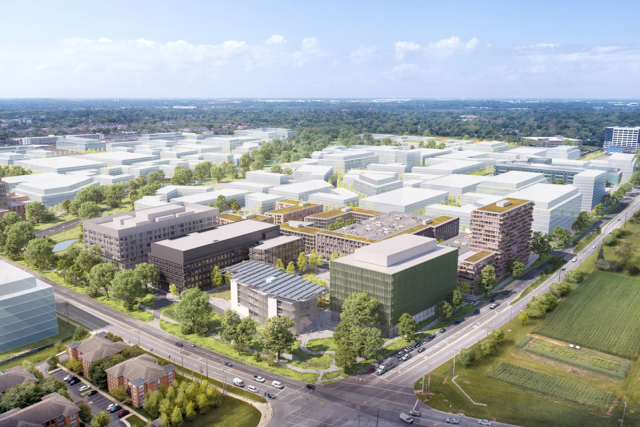 Carmenton
Strategies
Focus Phase 1 development in northeast corner

Leverage existing roads and infrastructure

Connect east

Enhance and expand existing landscape to create a greensward

Provide places for innovation and a mix of densities across the district
Priority Projects in District

Plaza and Energy Advancement and Innovation Center

Greensward

Interdisciplinary Research Facility 2

Center for Entrepreneurship and Commercialization
Health Sciences and Wexner Medical Center
Strategies
Improve programmatic adjacencies in district

Improve facility condition and adequacy through renovation and replacement

Strengthen connections and legibility

Provide space for future growth
Priority Projects in District

Ross Heart Hospital Expansion

Health Sciences Academic Buildings

CCC / Wiseman Replacement

Riverfront Activation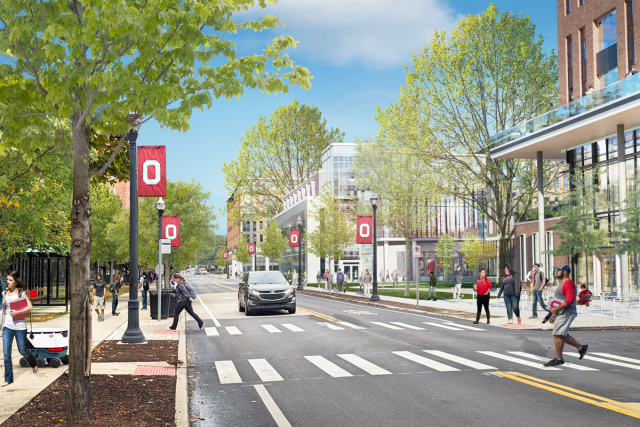 Core South
Strategies
Accommodate unmet housing demand

Improve housing quality

De-densify housing rooms

Provide gathering, dining, recreation and wellness spaces to support community

Activate and define open spaces
Priority Projects in District

Resident Hall Renovations

Ohio Union Events Lawn Improvements

New Recreation Facility (South Campus)

Mirror Lake Hollow Improvements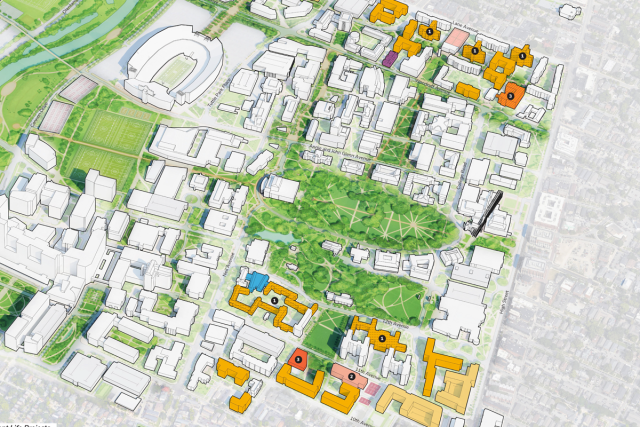 Student Life
Strategies
Accommodate unmet housing demand

Improve housing quality

De-density housing rooms

Provide gathering, dining, recreation and wellness spaces to support community

Activate and define open spaces
Student Life Priority Projects

Residence Hall Renovations

New Recreation Facility (South Campus)

New Dining Facilities

Additional Turf Fields
Resources
Frequently Asked Questions

Why is the university pursuing a Framework 3.0?

The framework plan is a living, breathing plan and must be revisited periodically to best support the teaching, research and patient care missions of the university. After making significant progress on Framework 2.0, campus planners have begun engaging faculty, staff and students for the next iteration of the framework through a series of surveys, open meetings and reviews.
 

What parts of campus or planning focus areas will Framework 3.0 look at?

Framework 3.0 will begin with a refresh of baseline facility data and take into consideration the following areas of focus:

Faculty and enrollment growth
Research funding goals and facilities strategies
Innovation District planning and development
Post-pandemic space needs
Academic core backfill opportunities
Campus landscapes, streets, and connectivity
Transportation and mobility
Facility condition and deferred maintenance planning

What did Framework 2.0 outline?

Framework 2.0 was a long-term planning vision for the physical development of the Columbus campus in support of Ohio State's strategic plan. Framework 2.0 identified districts, such as the medical center, west campus (now referred to as the innovation district), athletics and more. See complete report.


When were the previous framework plans completed?

The original framework plan was completed in 2010. By 2017, the university had updated the plan through the release of Framework 2.0. Now, Ohio State is once again revisiting the framework plan after completing many of the important initiatives outlined in the previous plans.


What is the planning timeline for Framework 3.0?

Framework 3.0 is a living, flexible plan designed to allow for additions and revisions to meet future needs. The plan will help guide Ohio State's physical campus during the next decade and beyond. Key milestones are listed below.


What construction projects have been started or completed since Framework 2.0 was announced in 2017?

While each framework plan is a broader planning vision, individual projects over $4 million require Board of Trustees approval. For the latest information on construction related to Framework 2.0, please visit Time and Change: Building the Future.
Framework 2.0
Regional Campus Framework
Time and Change
Framework 3.0 News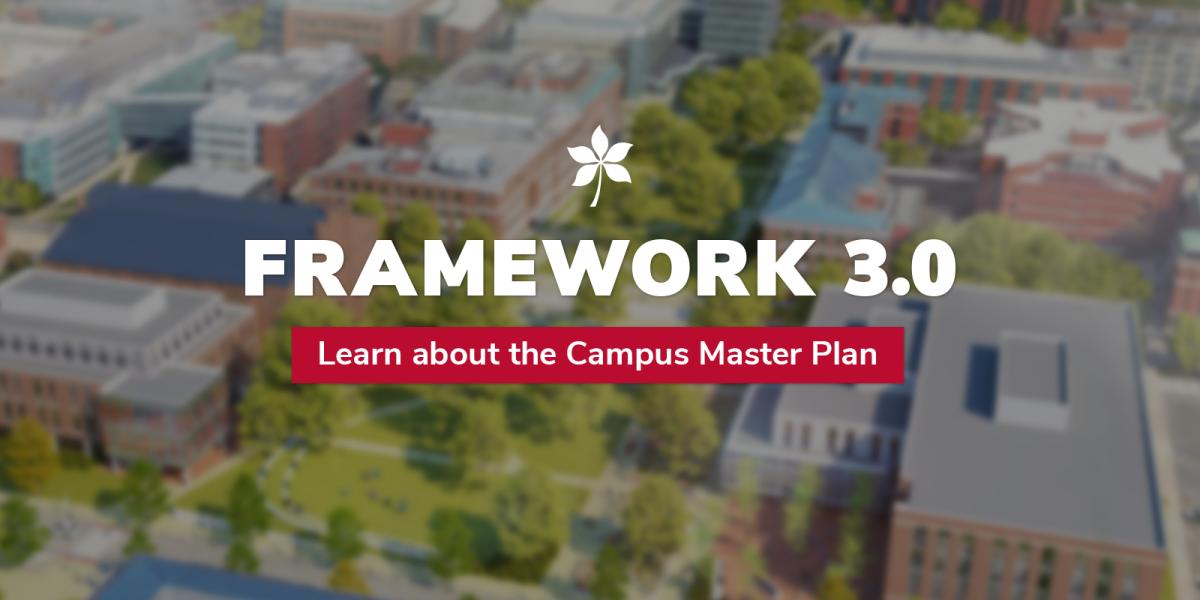 After more than 14 months of university-wide engagement through listening sessions, open houses, surveys and more, the Framework 3.0 campus master plan was approved by Ohio State's Board of Trustees on August 17, 2023.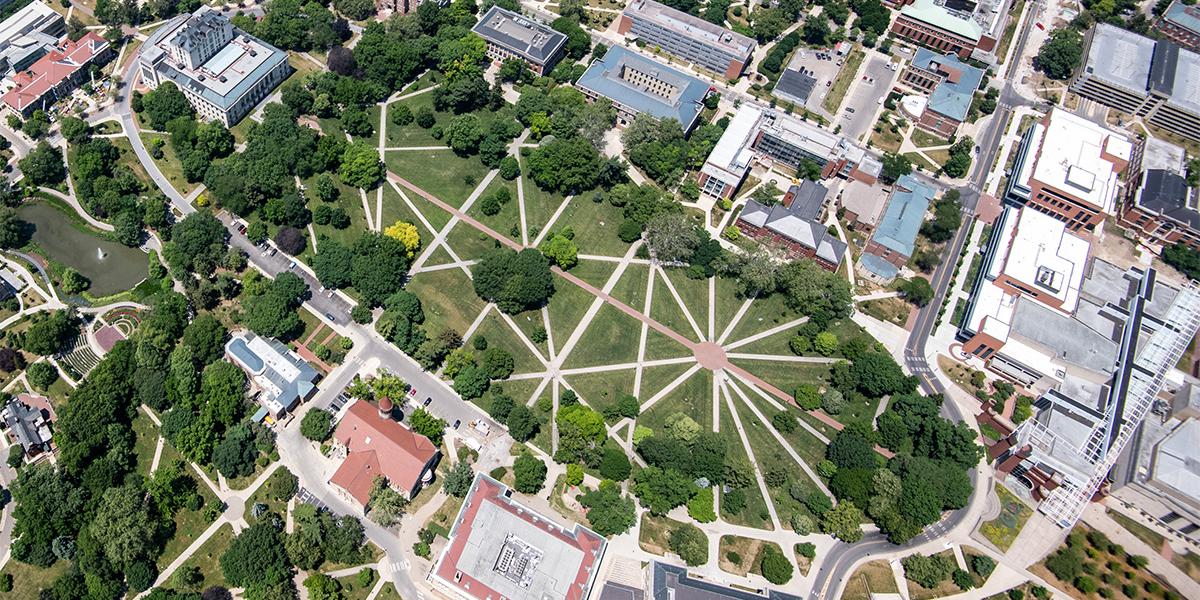 During the August 2023 Ohio State Board of Trustees meeting, Amanda Hoffsis, Vice President of Planning, Architecture and Real Estate, shared that Framework 3.0 provides a roadmap for the university over the next several decades. A major theme of the plan is connection.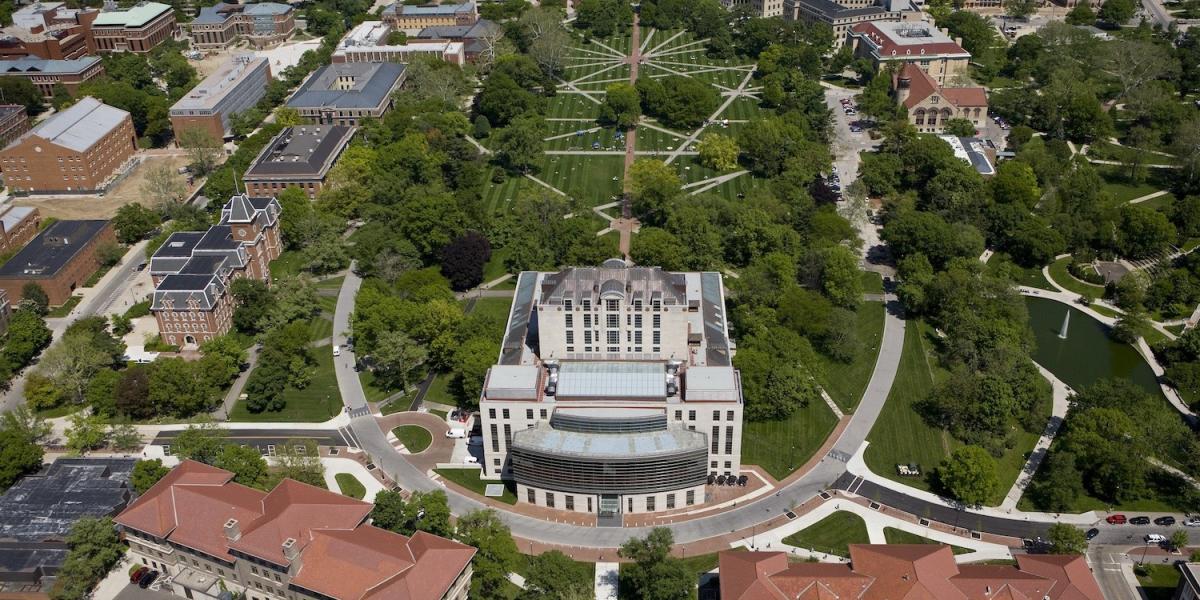 A new campus master plan guiding long-term growth will be presented to The Ohio State University's Board of Trustees on Thursday.